A woman has died after falling from Texas Giant at Six Flags Over Texas yesterday (19th July, 2013).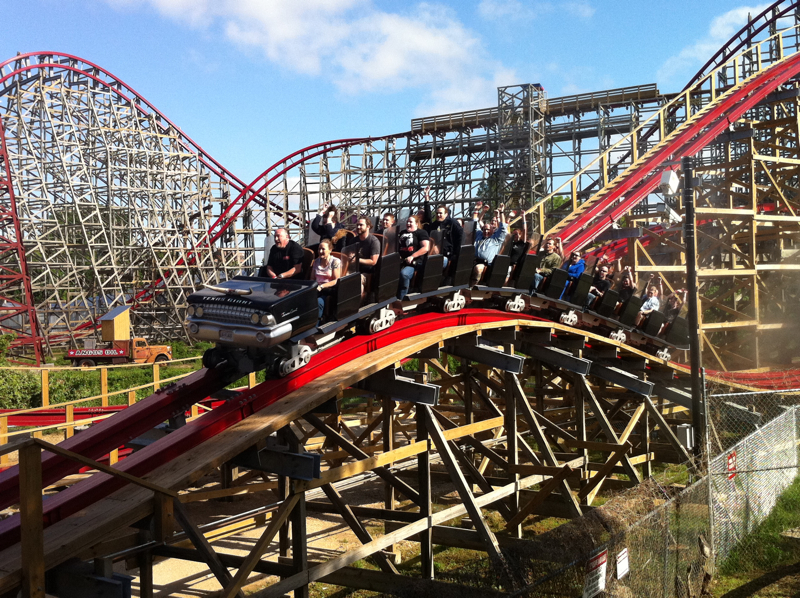 Several news reports quote witnesses in the queue as saying that the woman was worried that her restraint was not properly fastened, but ride operators assured her that she'd be fine. Whilst details of the incident are unclear, it is thought that her restraint opened mid ride, and she was ejected as the train turned round the first corner.
The area around the ride was closed off to guests following the incident, but the rest of the park remained open. The coaster will remain closed whilst the investigation into the incident is still ongoing.

The Texas Giant closed before the end of the 2009 season on 1st November, 2009, for extensive renovations which took the entire 2010 season to complete. The cost to renovate the ride was approximately $10 million. The renovations involved the removal of the wooden track and replacement with Rocky Mountain Construction's I-Box steel track and new Gerstlauer trains. The Texas Giant reopened in 2011.

A tragic theme park incident, which possibly could of been avoided if the operators had listened to the woman.