Seaworld has announced that San Diego's Seaworld will be getting a new rollercoaster called Electric Eel. It will be Premier Rides, 7th Sky Rocket II coaster model. The Seaworld' company which owns and operates Busch Gardens Williamsburg installed one for the 2015 season.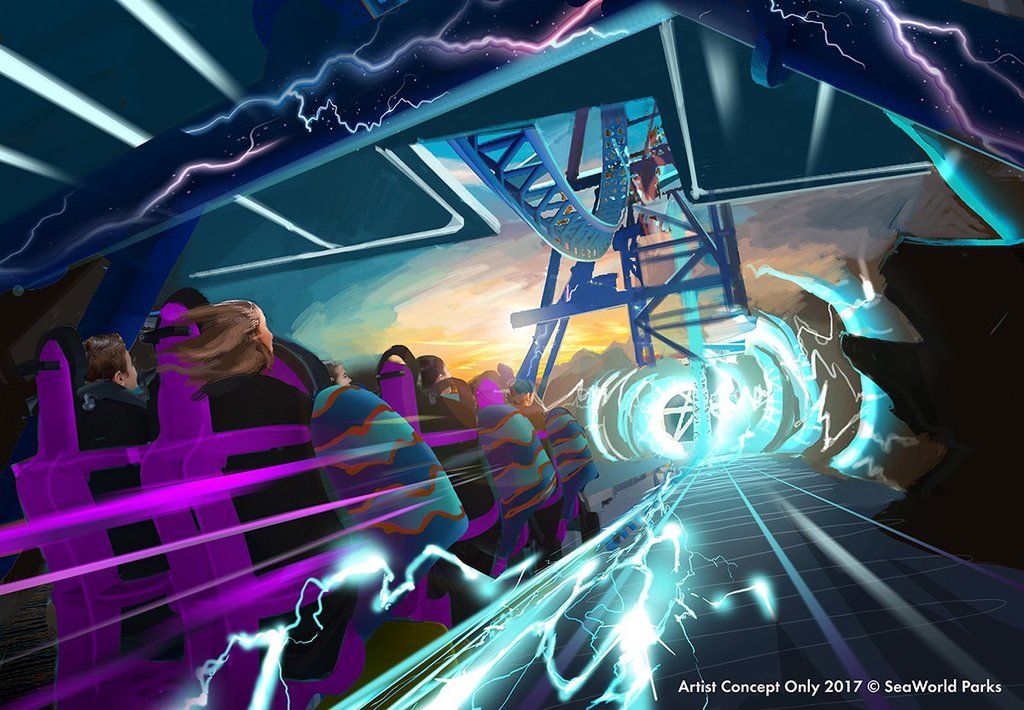 These are neat little coasters, and Seaworld's concept art team have done a good job at the concept art for Electric Eel.
What do you think of this investment?