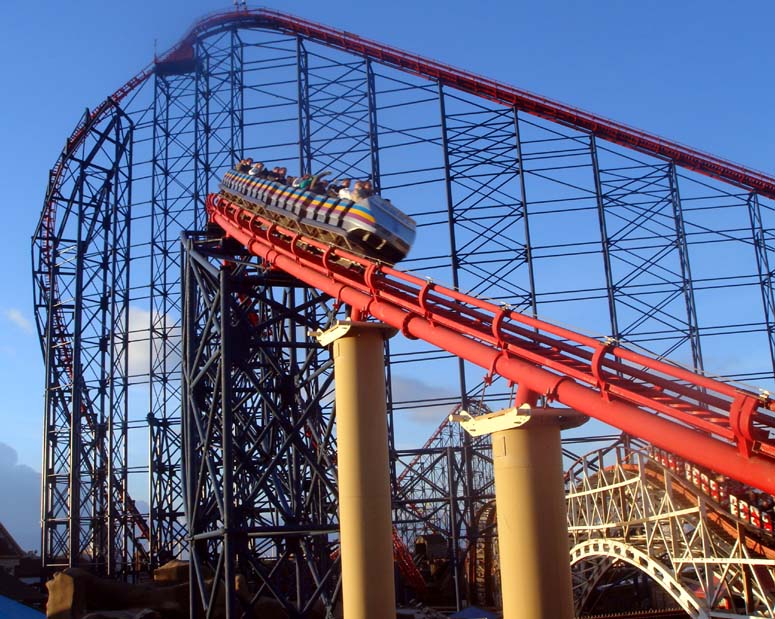 The Big One is a steel roller coaster located at Pleasure Beach Blackpool in the United Kingdom.
The ride was originally manufactured by Arrow Dynamics, a now defunct steel coaster manufacturer. Construction of the ride began in September 1993 and lasted just over 7 months. The tubular track and supports were airlifted from Bolton to Blackpool and stored in nearby Blackpool Airport. During the start of the construction of the ride the south of Blackpool promenade was closed and pieces of the structure were stored on the road adjacent to the Pleasure Beach.
This was the second megacoaster built by Arrow Dynamics, and has been enjoyed by loads of guests since its opening in 1994, but I've got to ride it in the next couple of seasons, I don't think PBB, will get rid of it because it is their iconic ride, but I just really want to ride it.