Thorpe Park: Premier Screaming - 18/03/12
So this year has started with a bang with the opening of the United Kingdom's first Wing Coaster. The park was extremely quite probabley because of two reassons; Mother's day and weather. Granted the weather was mostly dry except from when we went on the Flying Fish when it had a short shower which lasted for two duriations of the coaster.
The Swarm was awesome, brilliant theming and a fantastic layout. We had a five minuet que which was supprising considering that it was the first Sunday of operation.
But no Thorpe Park open day/weekend would be the same without breakdowns. Nemesis Inferno broke down right at the top of the left hill for approximately 30 minuets. Other Thorpe rides that broke down were Stealth, Samurai and Detonator. There were also two rides that went even open when we visited Rush and Saw Alive.
Thorpe Park have kept the entrance theming, for the fright night mazes Hellgate and The Asylum.
I have a feeling the next ride will be constructed on the defunct Miss Hippo's Fungal Safari site because they have finally blocked the area with a wooden wall. And on a Canada Creek Railway note the track is still in place but all the signs have been removed, I am uncertain if they have sold the trains or if they are still in their shed.
Pictures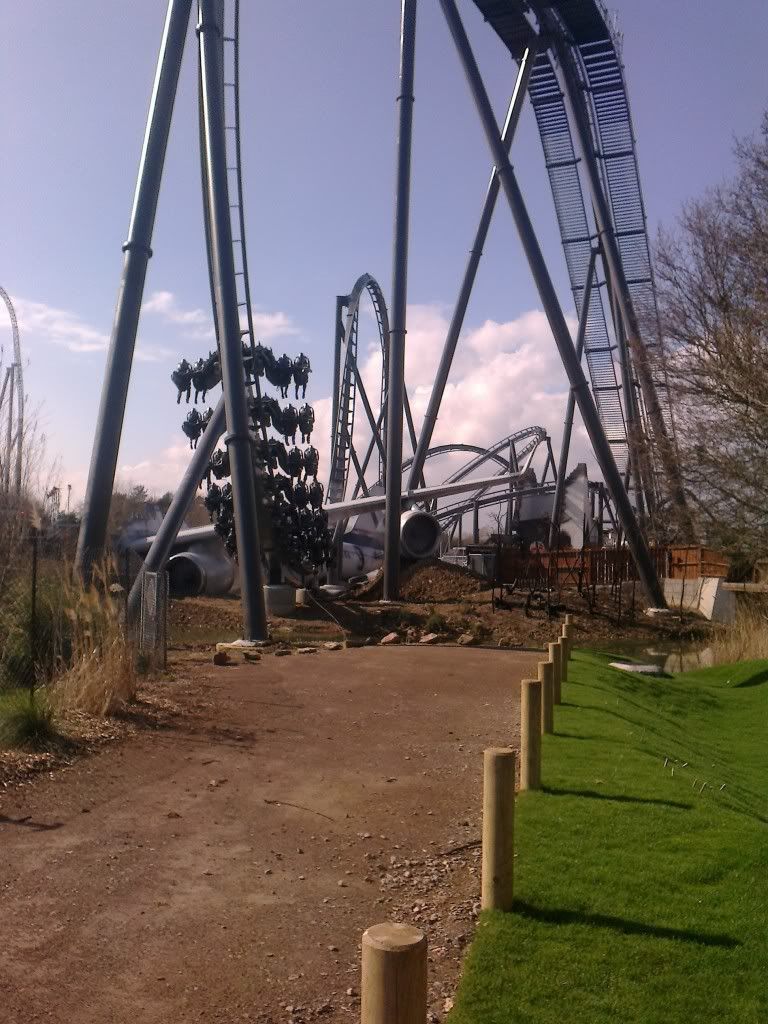 The Swarm: Inverted Drop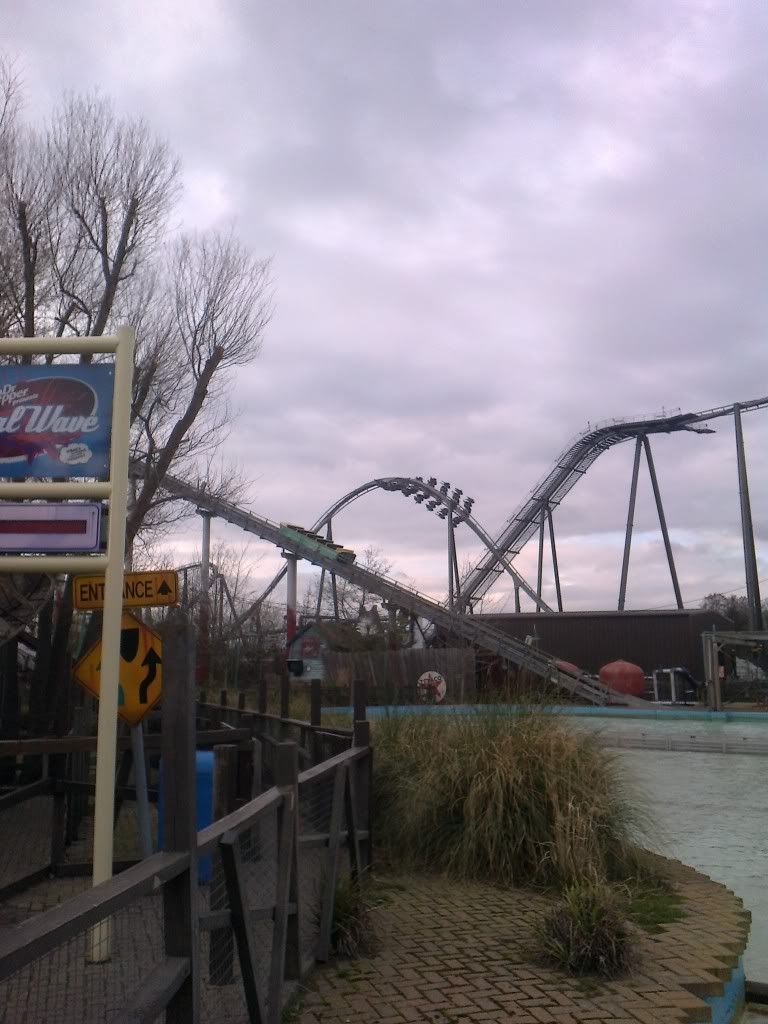 The Swarm: Zero G Roll and Tidal Wave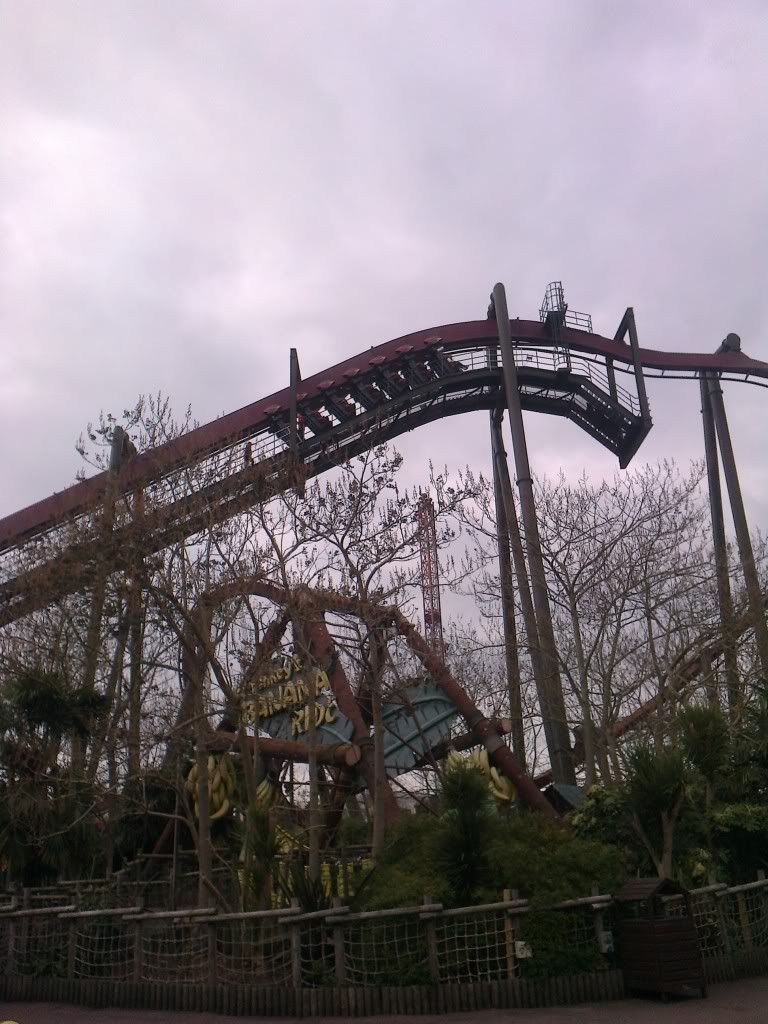 Nemesis Inferno Stuck On Lift!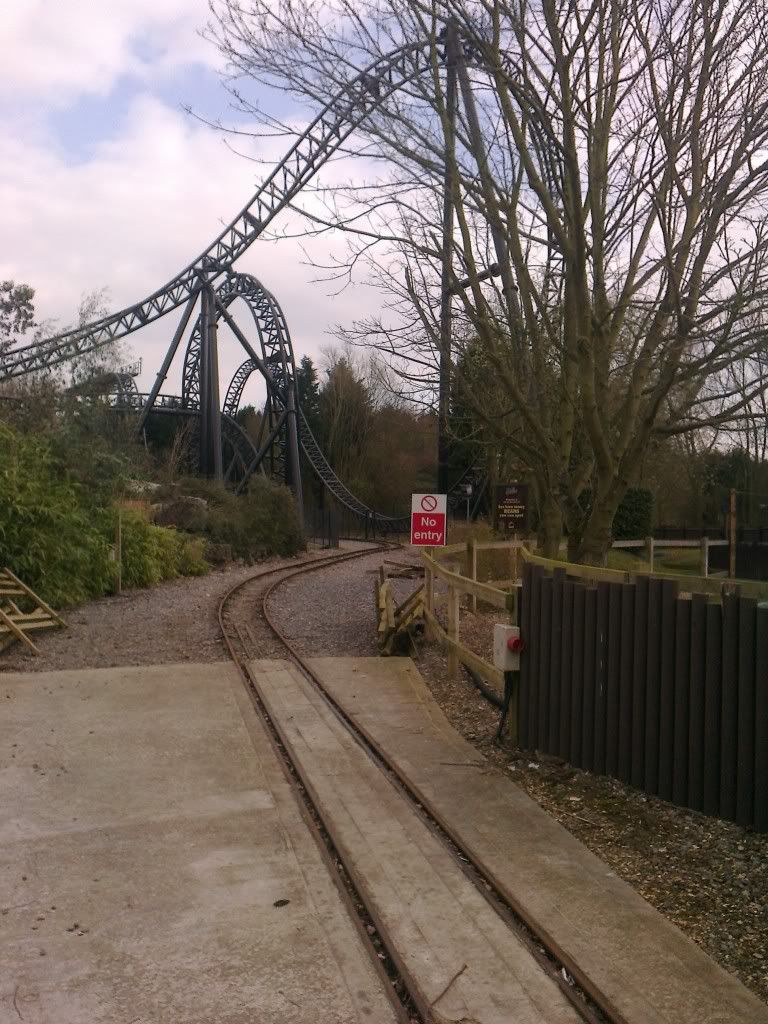 Canada Creek Railway Track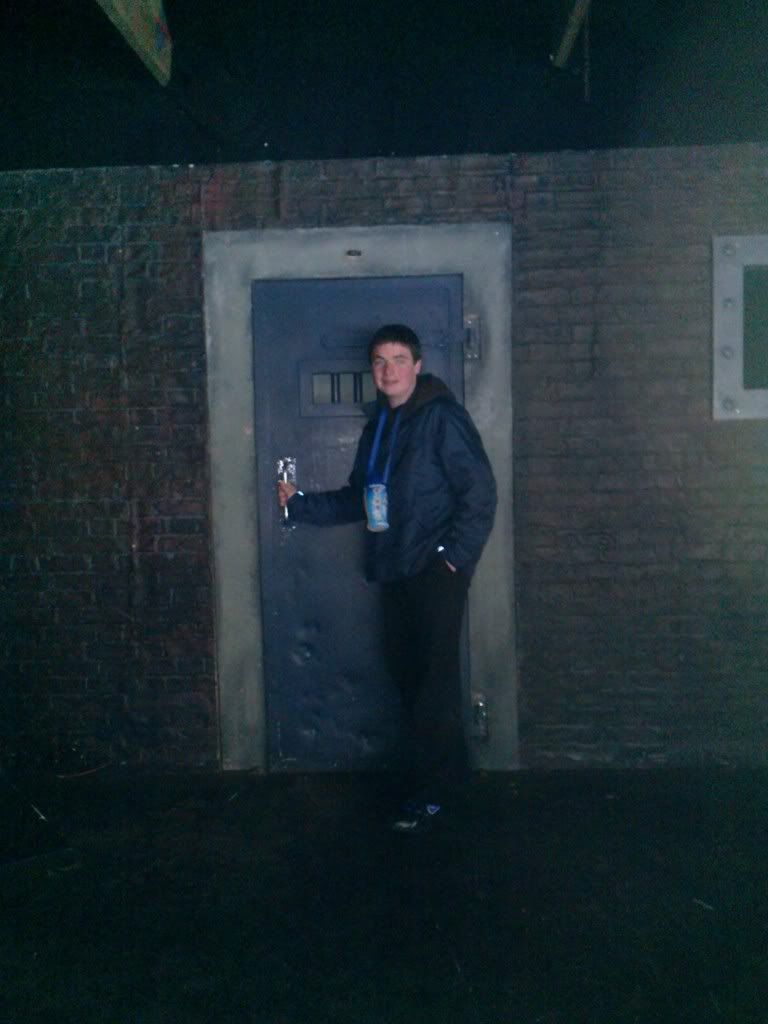 Me at the Asylum entrance