Thorpe Park - 7/4/12 
So my second visit to Thorpe Park was brilliant, I managed to get on all of the key rides quite quickly upon arriving at the park at 12:00. The only real downside to this visit was that a radio station was playing
music all around the park which was really annoying.
So far my 2012 Thorpe experience has been affected by breakdowns, The Swarm had quite a big downtime at around 12:15 and the area was blocked of by staff. The coaster did reopen latter that day, and we were able to get on it.
Other rides which experienced breakdowns were; Detonator which decided to breakdown when The Swarm was being fixed so as you can imaging caused the other rides experienced longer queues and the other notable breakdown was Samurai.
On a random note I spoke to a member of staff who used to operate the Canada Creek Railway, and I now understand that Merlin have not sold the CCR trains.
Pictures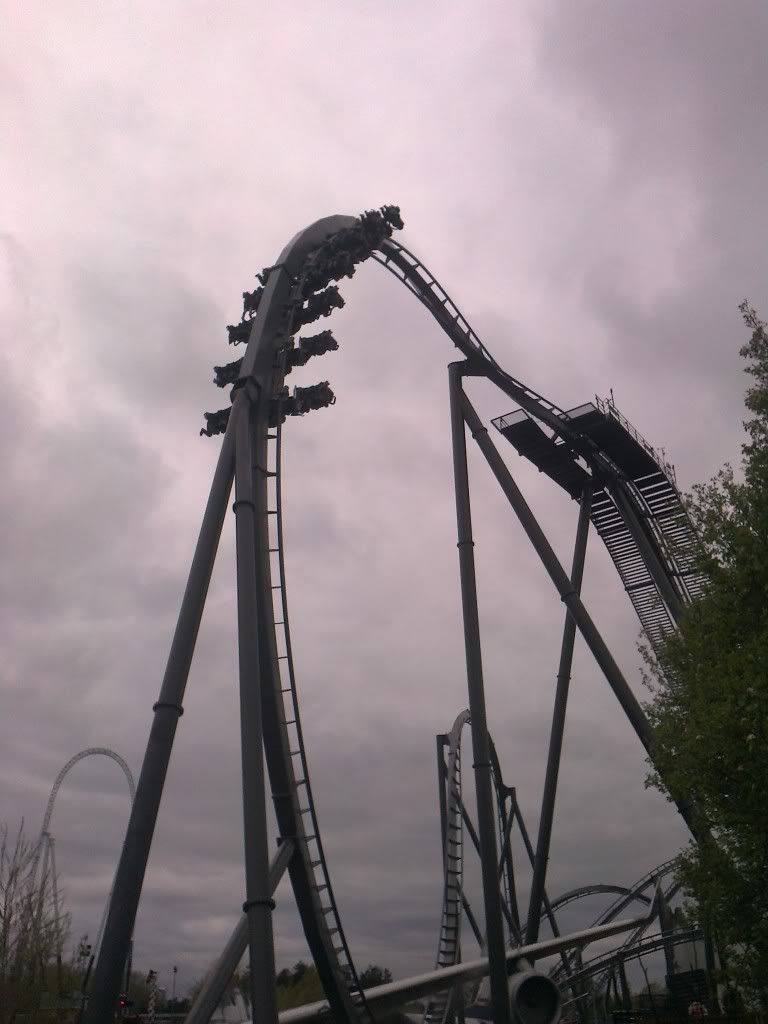 The Swarm: Inverted Drop